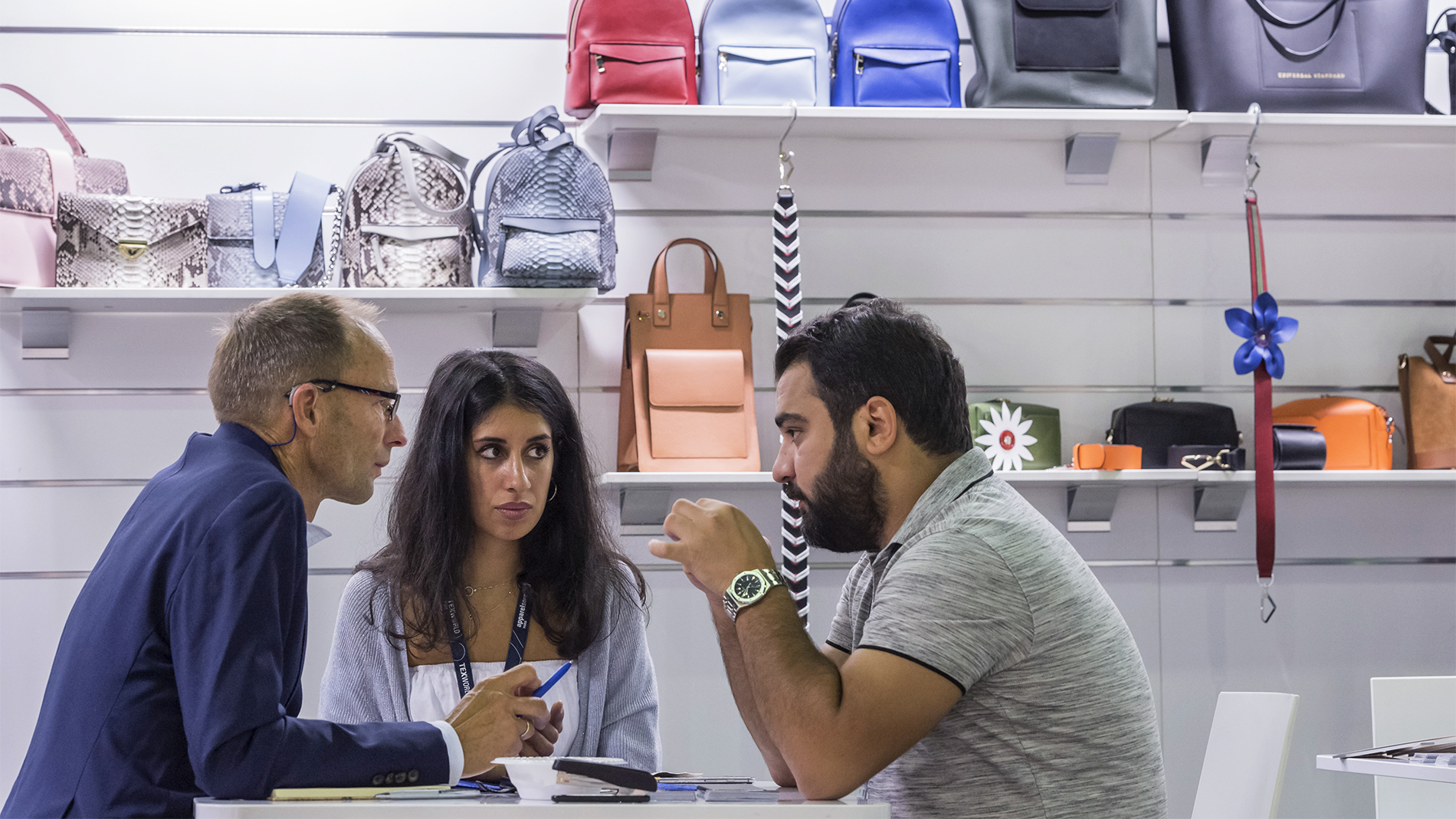 After a first successful show last September, Leatherworld Paris will welcome many raw materials and leather goods producers, coming from China, India, Tunisia, Turkey & Peru. These 5 countries are well-known for their skills in accessories, footwear, clothing and luggage, and some of the exhibitors will be featured in the brand new Handmade itinerary.


 
Awaq Paqocha, a Peruvian textile company that develops the entire alpaca production chain by taking advantage of this high-quality fiber through the spinning and weaving of handmade textile products. They offer high quality products with innovative and timeless designs, while respecting the traceability of the products by working with Quechua craftsmen.
ECOPEL, a global faux fur textile and apparel manufacturer with a vertically integrated supply chain that stretches from fabric to garments, and a workforce of 950 people, with manufacturing facilities in China and sales offices servicing markets all around the world.
For more than 15 years ECOPEL's engineers have been looking for innovative solutions to ease the maintenance, cleaning and all aspects regarding the softness, warmth and durability of faux fur.
Indian clothing from Inspire Exim

Kolunsag Muflon, a Turkish specialist for sheepskin-type, cosy fabrics, who has been developing some high-quality & eco-friendly fleeces.
Leather Concept Design, a leather goods workshop based in the suburbs of Tunis (Tunisia), just two hours by plane from Paris. The quality and excellence of all their products is reached thanks to a close-knit team of certified and highly qualified craftsmen. Leather Concept Design aims to develop its national and international clientele by providing the assurance of quality manufacturing and finishing "handmade & made in Tunisia"
Leatherworld Paris will benefit from a trend forum, dedicated to different materials and highlighting the best and most beautiful manufactured products, representative of the exhibition. Also, to better understand these manufacturing know-how, don't miss:
The "Leatherworld" catwalk, Monday, February 11, 2:30 pm.
The conference "Leathers and materials: how to meet consumers' new expectations?" Tuesday, February 12, 3:15 pm.