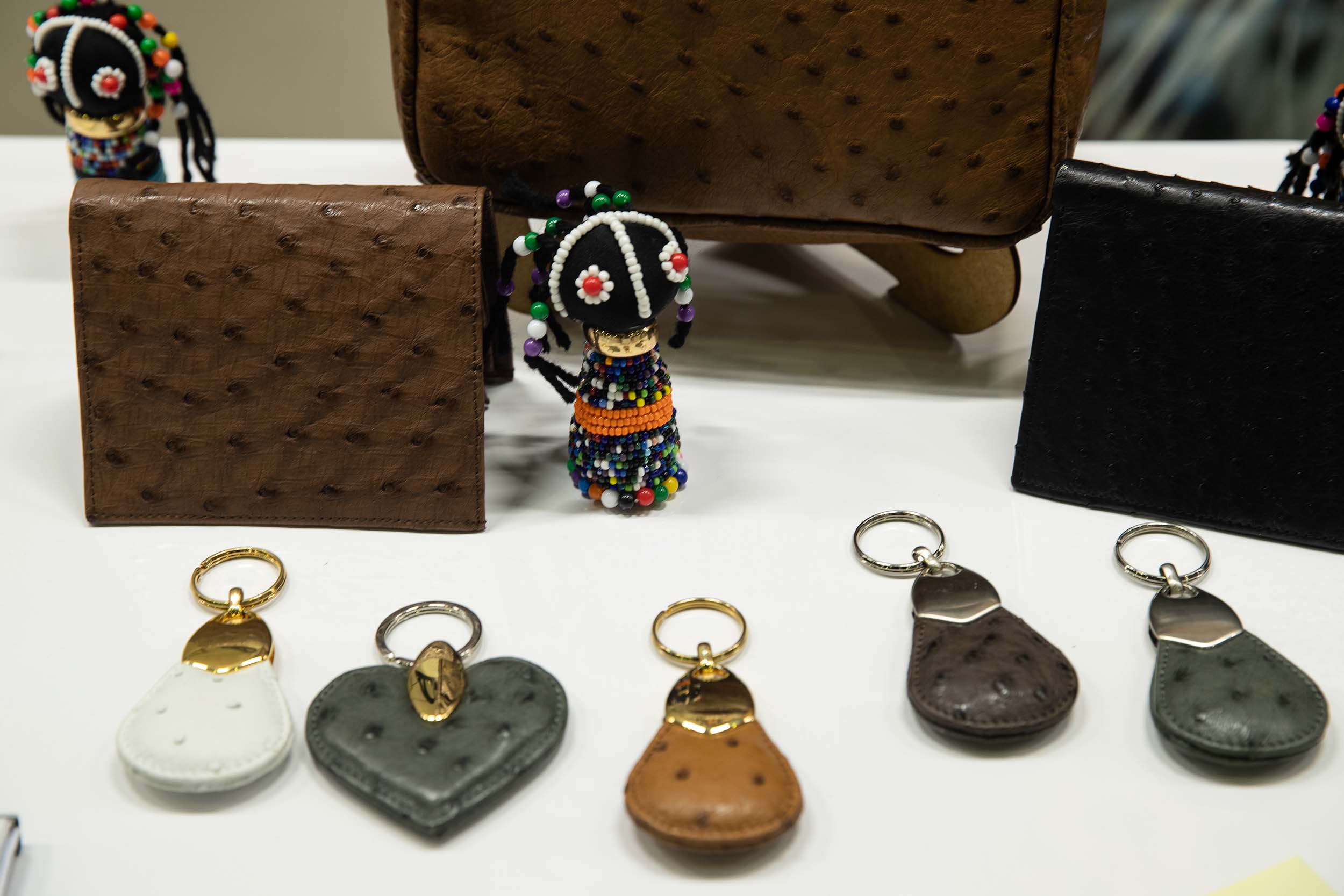 Leatherworld Paris is expecting around thirty exhibitors, experts in flexible materials, natural or artificial animal-based materials.
We will find an offer from Bangladesh, China, Hong Kong, India, Pakistan and Turkey.

- Hong Kong Kin Hing Handbag Company Limited will present all its eco-friendly added value: the company manufactures women's handbags and small leather goods, using real leather, specially designed alternative materials, and fabrics :


The Hong Kong company manufactures these alternatives to leather from a microfibre, because this micro-fiber has surpassed a natural leather in its physical properties. Not only it solves the problems of natural leather, which included limited product applications, non-uniformity in finishing and tailoring difficulties, it also uses the production technology of non-toluene and water-punch fiber opening. Water punch fiber opening does not make any pollution, so it's a major contribution to environmental protection, energy-save and pollution reduction. The water based resin material is not like any regular PU (Polyurethane) because it's DMF-free (Dimethyl formanide). It is phthalate-free as well and therefore does not contain any heavy metal component. In addition, the component that comes from the raw material is water rather than a solvent. Therefore, once the bag product is used up, when user pass to the re-cycle organizer, this material can be decomposed/absorbed by soil.

- The Turkish company Kolunsağ, a major player in the production of mouflon since 1933, will come to offer a wide range of plush mouflon. Thanks to its own state-of-the-art factory, Kolunsağ Muflon is as well the world's first manufacturer of "Flame-Retardant Plush" and "100% Woolmark Certified High Pile Fabric" which holds a "100% Cotton Certificate".
And speaking of related materials, don't miss the conference " Caring for alternative textiles and materials ", where some designers specialists of innovative materials will be alongside with textile care professionals to deliver all their expertise on this vast subject.
Mark your calendars: Monday 11th February 2020, between 3.30pm and 4.30pm, on the agora Hall 2 - integrated into leatherworld and close to the trends area.

A café will be located next to the trend area dedicated to the leather offer and related materials. The particular proximity of this Trend-café with the Leatherworld Paris booths will allow you to move quickly from the trend discovery to the ordering of materials. de matière.