Le Bourget can be reached quickly and easily by air, train or car. In Paris and its surroundings you will find a large selection of hotels.

Free shuttle buses

Free shuttle buses service from the shows, hall 2, to Roissy Charles de Gaulle Airport/train station.
Monday to Wednesday: 4.45pm 5.15pm, 5.45pm
Thursday: 4pm, 4.30pm, 5.15pm, 5.45 pm
Taxis
East and West entrances
Monday, Tuesday, Wednesday: 1pm to 7pm
Thursday: 1pm to 6pm.
To Porte Maillot/Palais des Congrès
Free shuttle buses (Parking Hall 2)
From the shows to Porte Maillot/Palais des Congrès, Monday-Wednesday: 4.30pm, 5pm, 5.30pm, 6pm, 6.15pm.
Thursday: 3pm, 3.30pm, 4pm, 4.30pm, 4.45pm.

By RER express line
RER B, only 10 minutes from the Le Bourget station to the Gare du Nord. Free shuttles will be available from the shows entrances, hall 2, to take you to the RER B train station. Ongoing return service each day from 7.30am to 7pm.


By bus + subway from Le Bourget
• Bus 152, direction Porte de la Villette and get out at La Courneuve 8 Mai 1945.
+ Line 7 direction Villejuif - Louis Aragon.
• Bus 350 direction Paris - Gare de l'Est, get out at Porte de la Chapelle.
+ Line 12 direction Mairie d'Issy.

By bus only
Bus 350 at Michelet-Parc des Expositions direction Paris - Gare de l'Est, the terminus.

Free shuttle buses to Paris - Gare du Nord
Free shuttle buses service from the shows, hall 2, to Gare du Nord train station.
Monday to Wednesday at 5.45pm, 6pm, 6.15pm, 6.30pm and Thursday at 4pm, 4.15pm, 4.45pm, 5.15pm, 5.45pm.
Free shuttles buses

Free shuttle buses service on a continual basis between the shows, hall 2, and Villepinte - Parc des Expositions RER express line station. Wednesday to Thursday from 9am to 4.30pm.
Get from a hall entrance to another
To quickly get from hall 2 entrance to hall 3-4 entrance, do not forget to hop on the small train with an ongoing service between both entrances.
Monday-Wednesday from 7.45am to 6.45pm
Thursday from 7.45am to 5.15pm
This train is located just outside both entrances.

Concierge service by Viparis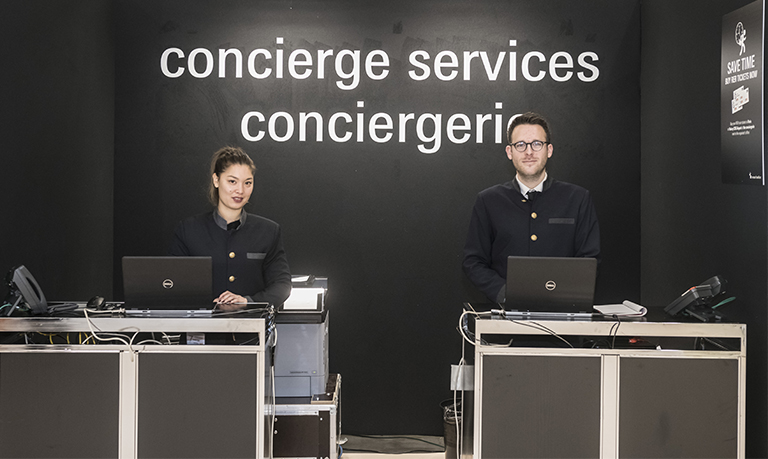 Tailor-made concierge service is available during the show.
They will answer all your questions concerning your stay in Paris. Among other things, metro & RER (fast train) tickets are available for sale.

Air France Services and discounts
Air travel tickets discount
Benefit from attractive discounts on Air France - KLM & worldwide companies partners
·         Up to -15% on a wide range of international flights
·         Up to -50% on domestic flights in France
Travel Valid Period: 04/02/2019 to 21/02/2019

Enter event ID code 34214AF
On-site check-in and drop-off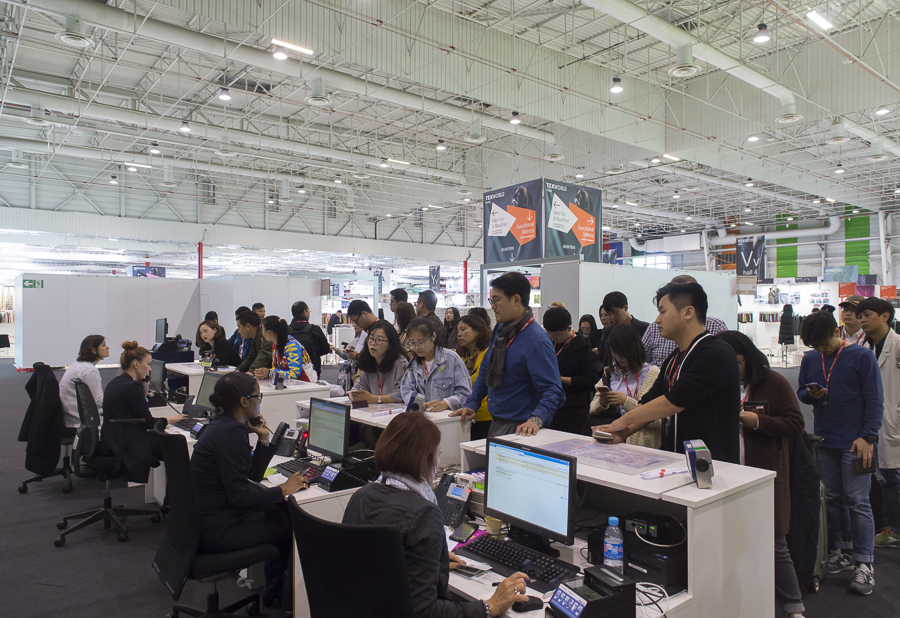 If you are flying from Paris Roissy Charles de Gaulle Airport with Air France – KLM and affiliated companies (most of Skyteam), you can beneficiate from flight registration and luggage drop-off at the counter of the fairground. This will ensure you avoid carrying cumbersome suitcases and queuing at the airport. 
This is an exclusive free service only available at our shows. You will just need to present your airplane ticket at the entrances of the halls to access the fairground with your large items. The Air France – KLM counter is located at the end of Hall 4. 
N.B: This service does not function for Paris Orly Airport.
Messe Frankfurt France is pleased to partner with Revolugo as our official, exclusive housing provider for Texworld. Your hotel reservations, personal data and privacy are protected and secure. Accommodation requests are processed on a first-come, first-served basis and are based on availability. Due tu an increasing demand during the event, we highly recommend you to book your room as early as possible.
For group booking or extra assistance, please reach out to your dedicated project manager : 
tristan@revolugo.com or by phone +33 6 99 25 29 40 

We are aware that other housing companies or travel agencies may contact you or your company to book your guest rooms through them. Neither Revolugo nor Messe Frankfurt have any affiliation with these organizations and cannot vouch for their services in any way. Entering into financial agreements with non-endorsed companies can potentially cost you thousands of dollars with no guarantee of an actual hotel reservation.